Mission Statement
"Our purpose and priority at Rexburg Rehabilitation is to provide the highest quality of therapeutic care combined with current treatment practices and state of the art equipment and modalities. Our goal is to facilitate improved patient care outcomes and promote a better quality of life for the patients while enhancing the services available in the community." ~Paul M. Dye.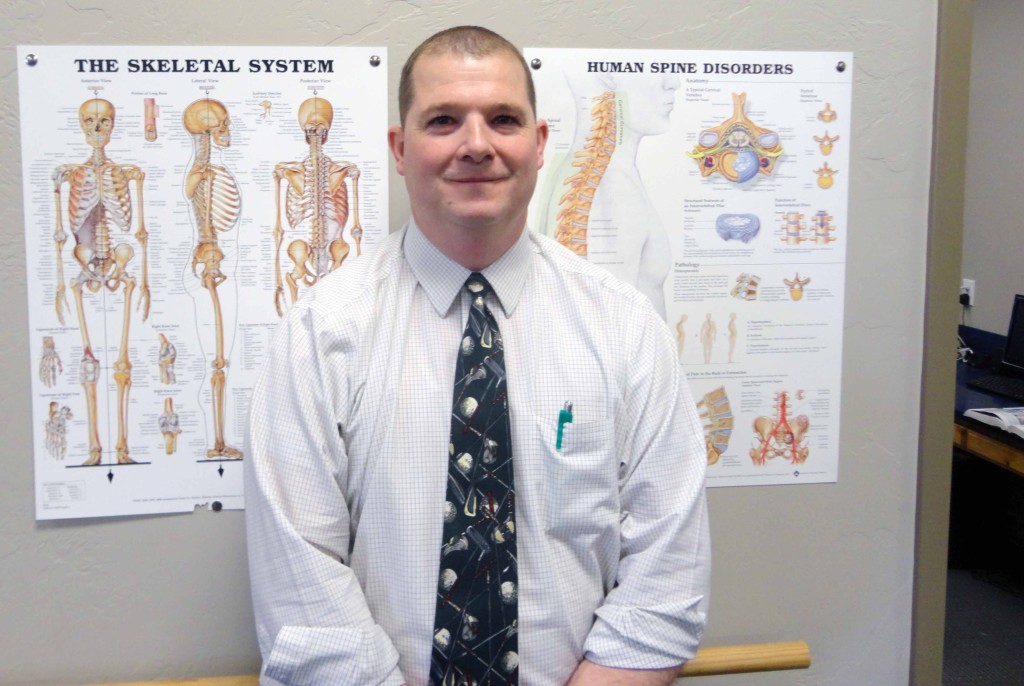 Paul M Dye MPT, MOTR/L, ATC, CSCS
PMD Therapies PLLC is owned and operated by Paul M. Dye, MPT, MOTR/L, ATC, CSCS. Paul was born and raised in southeastern Idaho and owns a rapidly growing healthcare office offering physical therapy, occupational therapy and athletic training services. Rexburg Rehabilitation is located on the west side of Rexburg in the Valley Wide Co-Op Business Park.
After an injury to his shoulder playing high school baseball, Paul became interested in therapy. He graduated from the athletic training program at Ricks College and at Brigham Young University—Provo while working with the basketball and football teams. After college graduation, Paul and his family spent three years in northern Florida where he earned his Masters of Occupational Therapy and Masters of Physical Therapy from St. Augustine's University of Health Sciences. He is also a Certified Athletic Trainer and Certified Strength and Conditioning Specialist.
Bryce Woodfield attended Brigham Young University in Provo, Utah and earned a Bachelor Degree in Exercise Science (2003). He graduated from Idaho State University with a Doctorate in Physical Therapy (2006).
Bryce and his family lived in Garden City, Utah where he worked for six years as the lead physical therapist at Bear Lake Physical Therapy. He is experienced in outpatient orthopedic treatments including wound care, cardiac rehabilitation and sports physical therapy.
The Woodfield family relocated to Rexburg in 2012 and Bryce is the lead physical therapist at St. Anthony Rehabilitation and specializes in cardiac therapy.
His doctoral thesis was on cardiopulmonary response to exercise. He is a writer for the National Physical Therapy Examination and serves on the national committee for certification of physical therapists.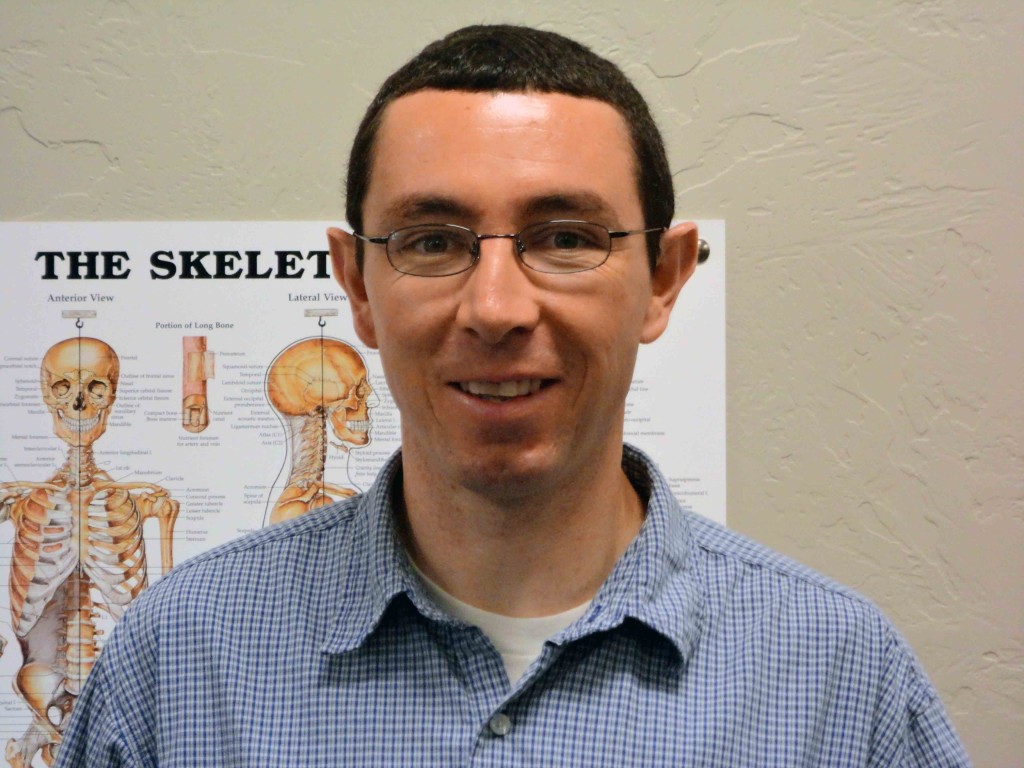 Adam has worked here at Rexburg Rehabilitation since May of 2013. He graduated from Idaho State with his doctorate in physical therapy in 2013 and a bachelor's from BYU-Idaho in exercise science in 2010.  He has experience with wound care, hand therapy, and rehabilitation of the spine and other orthopedic problems through-out his physical therapy schooling. Currently, He is a weekend wound care therapist with EIRMC in Idaho Falls.
When Adam is not working he enjoys spending time with his family. His hobbies include fishing, hunting, and hiking, watching comedies and action movies, and generally enjoying the outdoors.
Shane Schulthies received his bachelor's degree in Athletic Training from Brigham Young University where he worked with the Football, Track & Field, Wrestling, and other sports teams.  He traveled to Houston Texas where he received a Masters of Science in Physical Therapy.  While in Houston, his research on anterior knee pain was nationally recognized and helped promote the successful treatment of this injury.
While working as a physical therapist at Utah Valley Regional Medical Center in Provo, Utah, Shane completed a Ph.D. at Brigham Young University and subsequently taught at BYU Provo for 13 years.  While at BYU he furthered our understanding of leg, ankle, and foot injuries with multiple publications.  He has lectured on closed chain rehabilitation throughout North America, and in Europe and Asia.
For over 25 years Shane has combined teaching, research, and practice in physical therapy.  He has worked predominantly with orthopedics and sports medicine patients.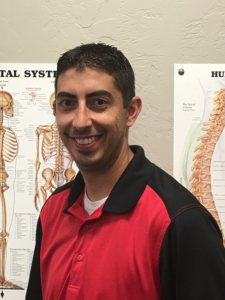 Scott Nye graduated from BYU-Idaho in 2013 with his Bachelors in Exercise Science.  Here he worked with the sports medicine team for the competitive leagues in taping to prevent and treatment of athletic injuries.
Scott continued his education at Touro University Nevada and earned his Doctorate in Physical Therapy. At Touro, Scott volunteered as medical staff for Spartan Races, Tough Mudders and the Rock'n Roll Marathons. Scott also volunteered at one of the hospitals in their Healthy Hearts program for kids that are at risk of childhood obesity. Here they instructed children on the proper exercise and eating habits to promote a healthier life style.
While Scott's experience is primarily in acute care, this has helped hone his bedside manner. He has worked in cardiac and wound care settings all combined with outpatient care, that have helped make him feel right at home at Rexburg Rehabilitation.
Heather Geiger graduated with a Master Degree in Occupational Therapy in 2017 from the University of
St. Augustine for Health Sciences in St. Augustine, Florida. While earning her graduate degree, Heather
worked from 2014-2017 as a Certified Occupational Therapist Assistant (COTA) at Calhoun-Liberty
Hospital in Blountstown, Florida. She earned her Associate Degree in Occupational Therapy Assisting
from Keiser University in Tallahassee, Florida in 2014. She is licensed as an Occupational Therapist in
both the State of Florida and Idaho. Heather's main area of expertise is working in acute care and skilled
nursing facilities with the geriatric population involved with Stroke, Alzheimer's, COPD and Acute
Generalized Weakness. She also completed an internship at Regional Therapy in Tallahassee, Florida
with a Certified Hand Therapist.
In addition to her medical training and expertise, Heather holds a Bachelor Degree in Finance from
Florida State University and an Associate Degree in Business Management from University of Brigham
Young University-Idaho.
She has been at Rexburg Rehabilitation since August of 2018, where she works with several school
systems, home health and at the Rexburg Rehabilitation outpatient care clinic.
While not working, Heather enjoys spending time with her husband and four children. She enjoys
reading, sewing, crafting and family history work.
Our business hours are Monday thru Friday 8 am to 5:30 pm and by appointment on Saturday. We are closed from 12 pm to 1 pm for lunch.
36 Winn Drive Suite #100 Rexburg 83440 Phone: 208-356-0174